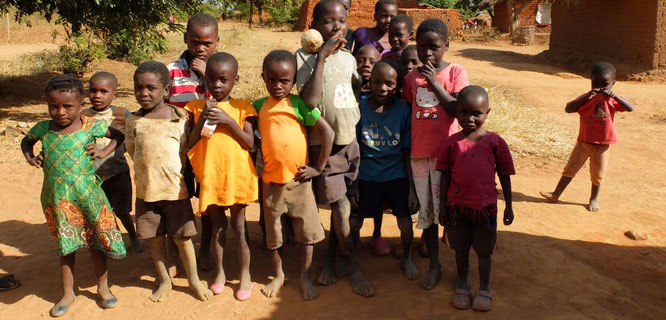 These kids want to go to school...
These kids want to go to school...
For families living with the bare minimum, every cent counts. So much so, that foregoing school attendance for an early start into the working world is often the most lucrative choice. School attendance is expensive: school uniforms, books, notebooks and writing materials - we laugh about it - can become an insurmountable obstacle for people in such situations.
We also want to offer girls a right to education and equal opportunities to counteract the prevalence of child labour. With your donation you support school attendance.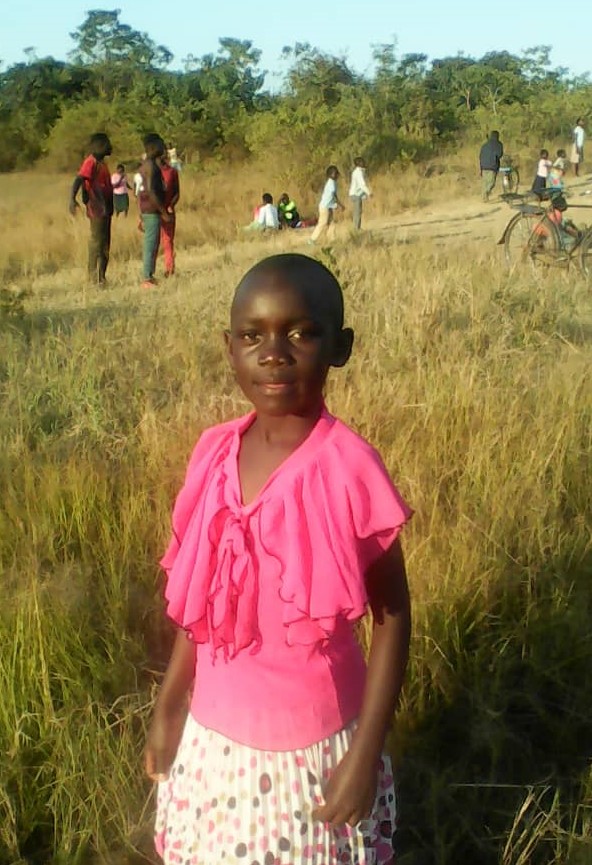 THANDIZO
THANDIZO
has successfully completed primary school. Due to her good performance she was selected by the school management to attend the Secondary School. However, the monthly school fee is equal to the monthly salary of her single mother. For the first trimester the grandfather went into debt. When there was no money in the family for the second trimester, Thandizo was expelled from school. We heard about it and acted immediately. Now school attendance is secured until the end of April. Good news on 24.03.2020: We would like to thank the Irene and Friedrich Vorwerk Foundation, who as Thandizo's sponsor is financing her school fees.
Fruit and Vegetables Against Malnutrition
Fruit and Vegetables Against Malnutrition
Malawi is considered a starving country. In winter 2019/2020 there is famine in the villages of the Kasungu region. We see the consequences of malnutrition in almost all of the children.
 We have set up a soup kitchen so that the children can eat more fruit and vegetables and thus more vitamins. We would like to expand this facility and participate in a WHO food programme. For this we are dependent on your donations.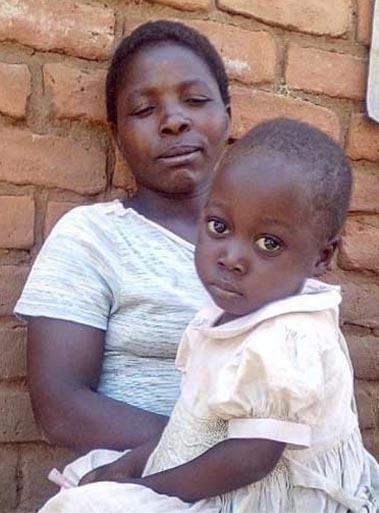 MWAYI
MWAYI
Mwayi is a 5-year-old girl suffering from sickle cell anemia. This makes her very susceptible to infections. She has a history of malaria and pneumonia. Until the age of 12 yshe must be constantly treated. This costs 20 Euros per month. We would like to thank Susanne S. from Berlin, who as Mwayi's sponsor finances her long-term medical care.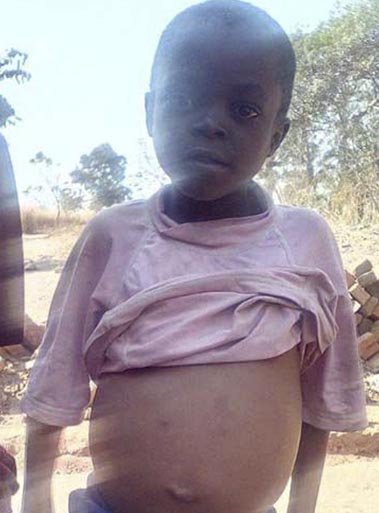 SOLOMON
SOLOMON
Solomon is suffering from organ enlargement. This is the result of a long-term malaria infection. In order to stop the disease and to protect the child from further infections, we are also looking for a sponsor to finance his long-term medical care
We are still looking for a sponsor for Solomon.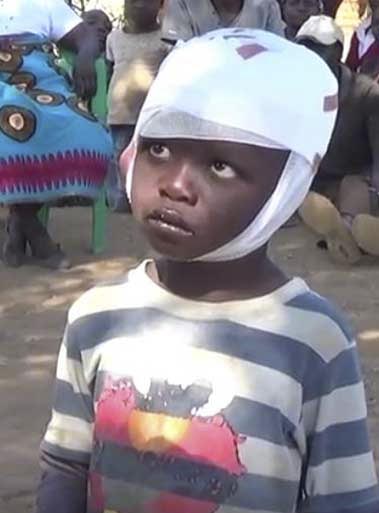 JOSEPH
JOSEPH
Joseph had an unluckily fall in which he suffered painful wounds from hot porridge. When we first met him, his head was covered with large boils. Some of them had burst open, bled and attracted flies. Scorched hair had partially ingrown, and some of the wounds were already septic. Permanent treatment was necessary until deep-seated infections were finally overcome. Again and again we encounter children with burns that have fallen into open fires, one of the most common types of accidents for small children. The parents cannot afford medical treatment. In the local hospital, where treatment is free, there is a lack of doctors and supplies. We work with a qualified local doctor. Your donations enable us to provide spontaneous assistance.
Your donations enable us to provide spontaneous assistance.